OF A NEW LEAGUE
Today, technology is an integral part of an enterprise's revenue stream. Since 2008, Serviceberry has been instrumental in delivering solutions around Enterprise Service Management. Everything we do is to help get your business on the fast track. No slips from IT – from start to finish!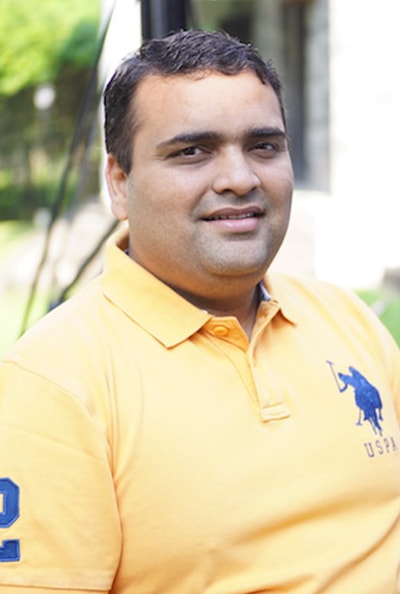 KEYUR DAMANI
MD, CEO & Founder
Keyur is a customers delight and always keeps their interests at the center of everything he does.
He started Serviceberry against all odds. As MD, CEO and Founder, he has played a pivotal role in making the company what it is today. He is a very determined and strong headed individual, his faith could move mountains!
During his free time, Keyur likes to listen to music and enjoys having quiet dinners with his family and friends.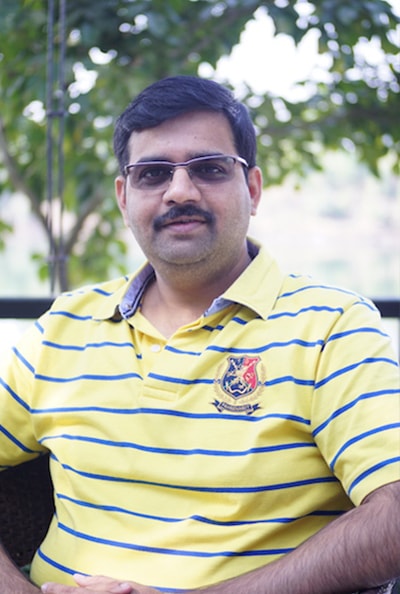 ASHISH SHIVADE
Co-Founder & Head - Emerging Tech
Ashish is the Practice Head for Emerging Technologies like ServiceNow, AppDynamics and Nexthink.
As the Co-Founder of Serviceberry, Ashish was instrumental in leading and ramping up the delivery organization from 4 to 100 in strength. He played a key role in ensuring Serviceberry receives the award for "Best Implementation Partner" from HPE, 3 times in a row.
In his spare time, Ashish enjoys listening to and singing along to old Hindi songs.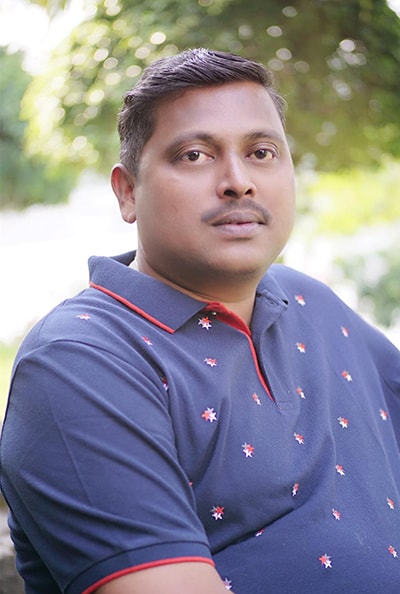 ANAND MADHAV
Co-Founder & Head - Core Business
Anand heads the solutions and delivery organization at Serviceberry which includes pre-sales, service delivery governance, risk and project management. He oversees all HPE Software project deliveries.
Anand is passionate about leveraging Serviceberry's best practices and experience in service delivery, while driving a strong learning and continuous improvement culture.
Anand brings to bear his sharp business acumen to delivery governance.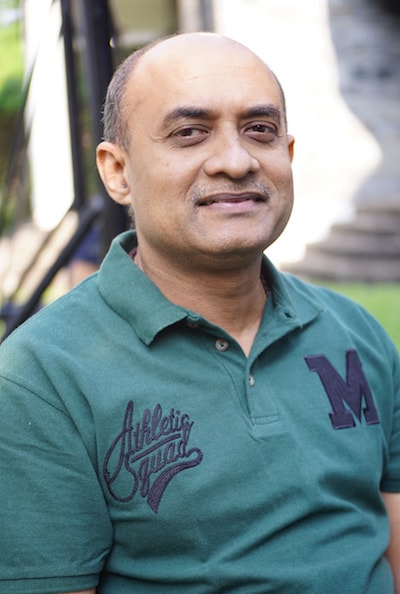 AMIT CHATTERJEE
Chief Strategy Officer
Amit is a business leader who comes with 30 years of high-profile network, which spans across CIOs and Partners in the ITSM space.
He drives business development for Serviceberry. As part of the leadership team, he contributes in areas like growth strategy, new initiatives and putting up an old yet young face to the company.
Amit is obsessed with customer satisfaction, probably one of the reasons why customers have stood by him over these years. With an uncompromising attitude, Amit is all about integrity, values and doing things the right way!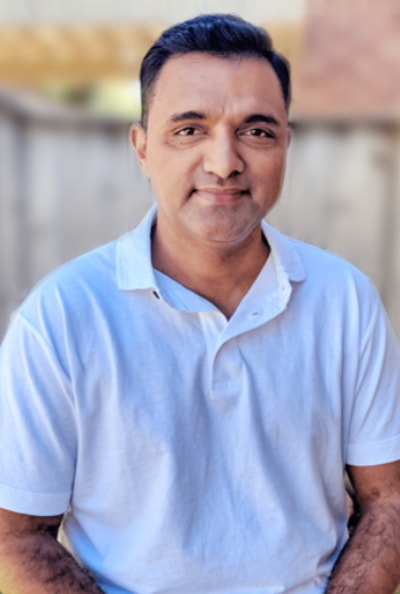 VINAYAK APPUGOL
General Manager - Australia & New Zealand
Vinni, a strong believer in having the right attitude and strategic thinking, is a 19-year veteran in the IT Software & Services industry.
Vinni plays a critical role in IT Governance and Leadership with a deep sense of knowledge in technologies allowing him to position the right solutions and engaging at the right level where it matters. His passion for quality and standards helps him make use of these referenceable benchmarks in all aspects of a growing business.
He is also a well-traveled leader and has a deep respect for different cultural values and ethics.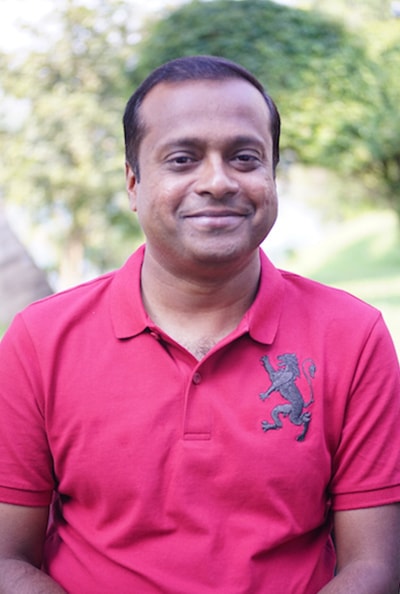 BIJU GEORGE
General Manager - Middle East Operations
Biju is a seasoned professional with around two decades of experience in managing customers in India and GCC with experience in Customer Acquisition, Revenue Generation, Service Delivery, and P&L Management.
Biju is responsible for business development, turnkey projects, people management, and overall profitability. He is instrumental in developing effective GTM and long-term strategy for reach and coverage through partners', distributors and resellers.
He is also a Subject Matter Expert with hands-on experience in HP Software and other applications.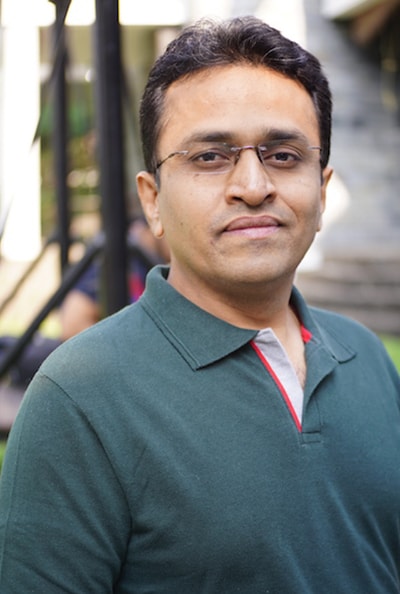 MALHAR VAIDYA
PMO Head
Malhar is passionate about the customer's success and drives strategies that revolve around client service, escalation management and customer delivery.
At Serviceberry, Malhar leads the PMO vertical managing various information technology project delivery services. 
A hands-on technologist and business leader with 16 years of proven ability to create long-term value, manage costs and grow revenue and profits for customers, Malhar has demonstrated the ability to thrive and create value Serviceberry and its customers.
THE BRAND
We constantly remind ourselves who we are. The one thing that stands out is service orientedness. We like to give attention to the little things that matter to businesses. Like smooth functioning IT. And, we do everything to make that a reality.
Serviceberry derives its name from a small deciduous shrub. They are known for their ornamental interest they render whole year-round. Much like, how we function. A small part of your business, making a marked difference in everything you do. Everyday.
It has been 5 years since I joined Serviceberry. It is a team no less than a bunch of champions working towards a common goal. Energizing workspaces, challenging projects and motivating leaders – nothing short of a great place to work in! What's best, every employee's contribution is recognized and there's always scope for growth. I look forward to coming to work every morning!
Suyog Joshi
Most of us have been working together at Serviceberry for many years and we are more like family than colleagues. Working alongside experienced teammates with diverse expertise in ITSM has really helped me flourish over the past 5 years.
Ramesh Singh
The positive work environment at Serviceberry is one of the many reasons I enjoy working here. Everyone I have encountered over the past 7 years has been very supportive and encouraging.
Ameeta Crasto
Working with Serviceberry has been just as rewarding as it has been challenging. Our diverse global clientele gives us ample opportunity to travel as well as learn global best practices in the ITSM space.
Pawan Bhatt
READY TO
BURN THE TRACKS?
If challenges are your kind of thing and you're raring to make a difference to businesses everyday, here's your bet!
Serviceberry has set up the path. Come race!